This content has been created exclusively for the University of New Mexico.

CJ389 ~ Creative Concepts ~ Spring 2023
Greetings Class!
Welcome to Spring 2023!
And welcome to the page that supports our class activities! Allow me to introduce myself; My name is Christopher Schiotis - Please learn more about your instructor on the about the instructor page.
This page exists as a portal that allows me to post course activities, collateral information, videos, images, links and anything that will contribute to our mutual success as students and instructor.
I will of course be posting in the class LMS, but posting here allows your instructor a degree of creative latitude not provided by the 'Learn' system. Here I can freely apply the principles that we are learning in our course.
It will be of interest to all students registered for this class to know that even when the assignments are unavailable on the course/school LMS, (Learn), the lessons, files and instruction will still be accessible on this site. Please bookmark this site for the duration of the course.
CJ 389 - Creative Concepts
Syllabus
The image below is an example of the type of branding collaterals, (brand imagery and content), that we will create in this class!
Christopher Schiotis used Adobe Photoshop, Illustrator and Dimension to create this image. Background poster painted in gouache is also by Christopher Schiotis.
Instructor:
Christopher Schiotis
Email:
cschiotis@unm.edu or use course messages.
Office Hours:
By Appointment!
Send a course message or email in "Learn" to arrange an appointment. The Instructor will check course messages and email regularly. Phone appointments are also available for students' convenience. Send a course message or email in learn to request a phone appointment, be sure to include your phone number and a few good days/times to call.
Course Description
Creative Concepts is a strategic communication course that will help you design creative assets to communicate a brand message. The course focuses on theories, strategies, and practices in developing visual and verbal messages across multiple media platforms. The course provides the frameworks of the Five Essential Concepts of Design, which, for this class are:
Dominance
Proportion
Balance
Contrast
Surprise ???
This course will also use (and instruct) technical knowledge in Adobe Creative Suite (InDesign, Photoshop and Illustrator) so that students can write, design and produce collateral pieces for promotional campaigns and events utilizing conceptual and creative thinking.
We will be primarily using Adobe Illustrator, Photoshop, InDesign, and Dimension. Stated simply, Photoshop is an imaging program. Illustrator is a drawing program and InDesign is text editing software. That is an overly simplistic statement. InDesign is an enormously powerful document layout software program that can produce magazines, books, and much, much, more.
Illustrator is widely considered the premiere vector graphics program, and it is used for many purposes, including charachter creation and animation, limited page fliers and brochures, complex text manipulation, font creation, logo creation, and the list goes on!
Photoshop is justifiably famous for its' functionality in the realm of image manipulation and image effects. But Photoshop is also capable of many of the same things that Illustrator can do, except where Illustrator is vector - meaning mathematically defined, Photoshop images are all pixel based.
There are vector elements within Photoshop, but I do not anticipate us getting into those during the course of this class. Notably, in addition to image manipulation and effects, Photoshop is used for animations, surface design and it also has a powerful 3D module. We will touch on this, but most of our 3D efforts will revolve around the use of Adobe Dimension.
Adobe's Dimension is a 3D visualization program that makes it possible for designers to implement 'high-end' 3D into their work without having to drill and train extensively to learn modeling and rendering. Adobe Dimension does most of the "heavy-lifting" for us so we can concentrate on designing and branding.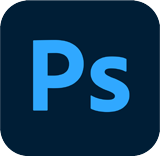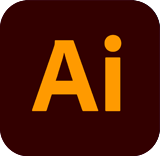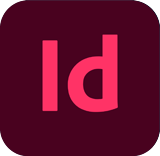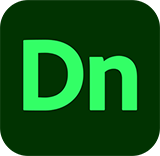 Course Objectives
Upon completion of this course, you will be able to:
Express, experiment, appraise, manipulate and demonstrate proficiency with the Five Essential Concepts of Design (Dominance, Proportion, Balance, Contrast and Surprise(?)) to produce memorable, appealing and coherent strategic messages.
Practice, produce and synthesize brand-driven visual messages, gaining fluency with images, space and type (and color), translating verbal messages into visual form using the principle of Form Follows Function.
Apply the fundamentals of typography and combining typefaces for maximum effect
Demonstrate growing proficiency in the Adobe Creative Cloud applications InDesign, Photoshop and Illustrator.
Create design pieces that align with strategic messages and define a brand.
Collect and synthesize experiences that deepen an integral understanding of the five critical steps for a successful design process so that you can appraise, argue and assess the valid reasons for a design to be implemented.
Technical Skills
In order to participate and succeed in this class, you will need to be able to perform the following basic technical tasks:
Use UNM Learn (help documentation located in "How to Use Learn" link on left course menu, and also at https://online.unm.edu/help/learn/students/.
Use email – including attaching files, opening files, downloading attachments
Copy and paste within applications including Microsoft Office
Open a hyperlink (click on a hyperlink to get to a website or online resource)
Use Microsoft Office applications to create, download, update, save and upload MS Word documents
Download and install Adobe Creative (Cloud) Suite software - InDesign, Photoshop, and Illustrator
Access Lynda.com (now known as LinkedIn Learning) and download start files
Utilize critical thinking to access and use online technical support resources
Technical Requirements
A high-speed Internet connection is highly recommended.
Supported browsers include: Internet Explorer, Firefox, and Safari.
Detailed Supported Browsers and Operating Systems: http://online.unm.edu/help/learn/students/
Any computer capable of running a recently updated web browser should be sufficient to access your online course. However, bear in mind that processor speed, amount of RAM and Internet connection speed can greatly affect performance.
Many locations offer free high-speed Internet access including UNM's Computer Pods.
For using the Kaltura Media Tools inside Learn, be sure you have downloaded and installed the latest version of Java, Flash, and Mozilla Firefox. They may not come preloaded.
Microsoft Office products are available free for all UNM students (more information on the UNM IT Software Distribution and Downloads page:
http://it.unm.edu/software/index.html)
Tracking Course Activity
UNM Learn automatically records all students' activities including: your first and last access to the course, the pages you have accessed, the number of discussion messages you have read and sent, web conferencing, discussion text, and posted discussion topics. This data can be accessed by the instructor to evaluate class participation and to identify students having any difficulty.
Required Materials
Sketch book, pencils and eraser.
Designing Brand Identity: An Essential Guide for the Whole Branding Team 5th Edition by Alina Wheeler (Author), Debbie Millman (Foreword)
Brand Thinking and Other Noble Pursuits Paperback – May 1, 2013 by Debbie Millman (Author), Rob Walker (Foreword) ASIN: B01N0BQPLT Publisher: Allworth Press
Software: Adobe InDesign, Photoshop, Dimension and Illustrator are required. Students have access to the Adobe Creative Suite for free!
https://creativecampus.unm.edu/get-started.html

Lynda.com or LinkedIn Learning:
Lynda.com access. Students can use an Albuquerque Public Library card for free access to this website. Students with a LinkedIn account may also be able to use that to access LinkedIn Learning for free. Students also have the option to purchase access directly from Lynda.com free for first 30 days then approximately $30.00 per month.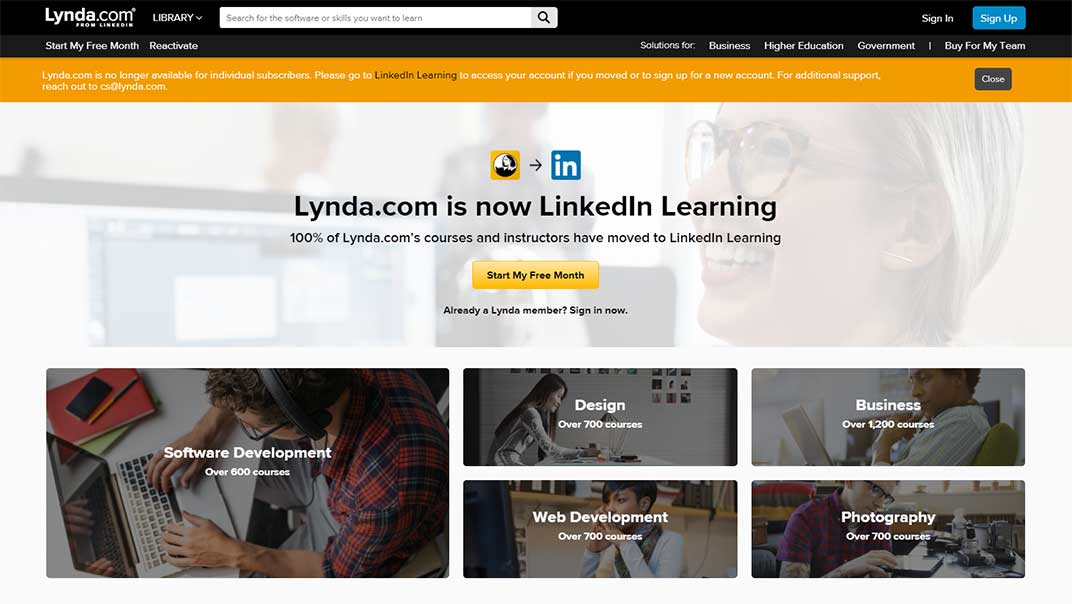 Clicking the "Start My Free Month" button in the screen shown above will take us to the screen shown below;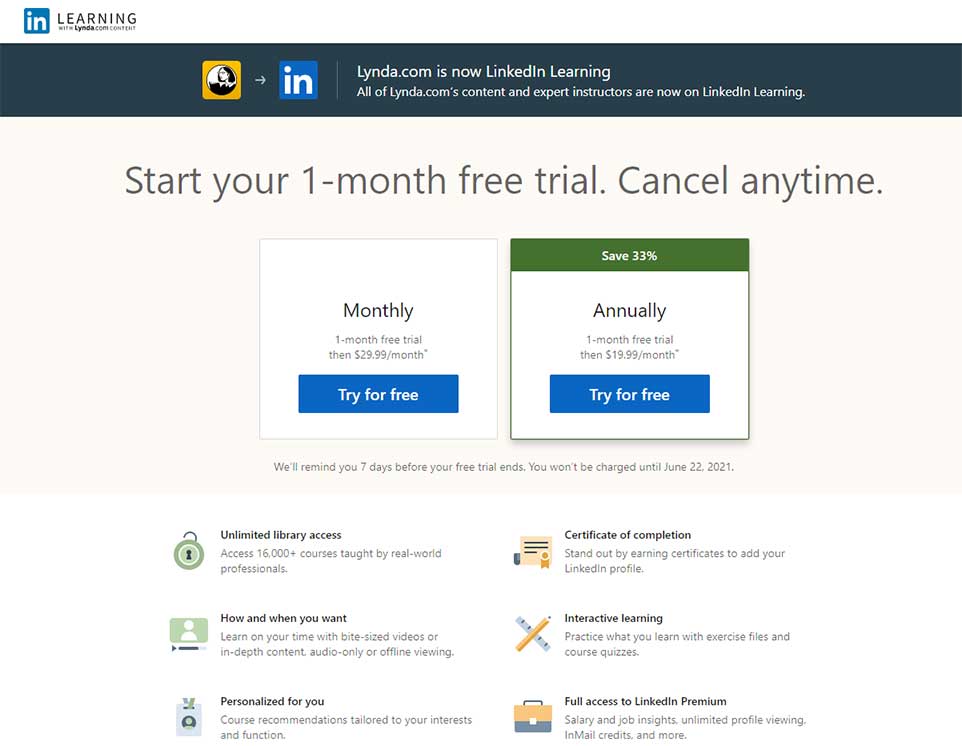 Alternatively, clicking the link below will take you straight to the LinkedIn Learning website.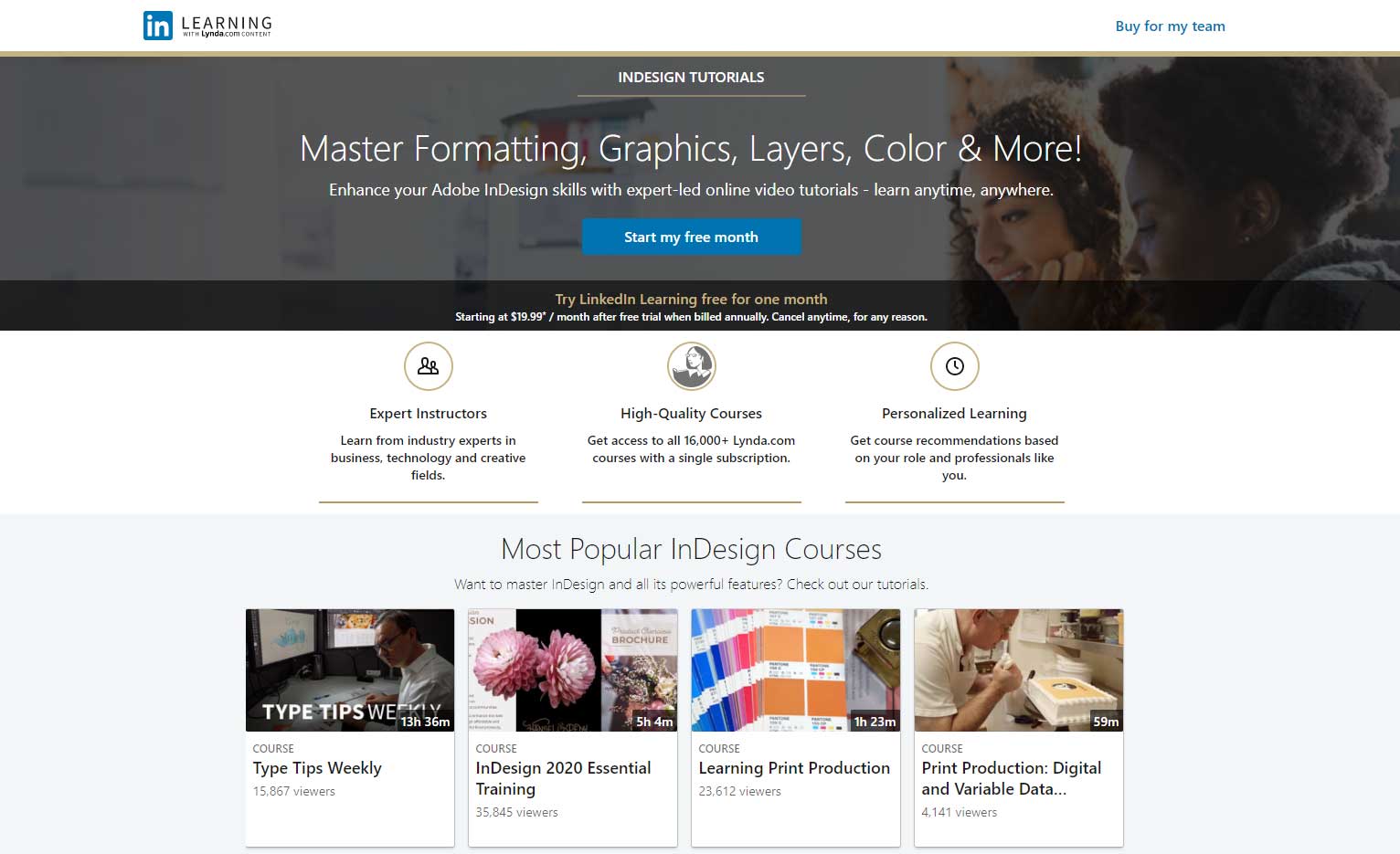 Recommended Materials
Always try to buy your books at the school bookstore! If for any reason the book is not available there, clicking on the images below will take us to Amazon's website where we can obtain these books.

Logo Design Love, although listed last here, is my first choice if I had to choose!
Course Assignments & Activities
Course Milestone[s]
Choosing your Term Project Path:

Your personal business
or
the fictitious business you choose to develop for the purposes of this course

Weekly Discussions,15 Points each x 5 = 75 Points
Professionally Curated Image Collection - For Use!
Business Brand Model & Group Critique
Promo Flyer or Brochure
Menu
Peer Critique[s]
LinkedIn Learning or Lynda Essential Training Certificate of Completion - 20 Points
Coursework and Participation
Instructor Response Time:
Instructor checks course messages regularly. You can expect a response to "Learn Course" messages generally within 24 to 48 hours, oftentimes the response will be sooner. Instructor will communicate as soon as possible regarding any anticipated delays in course message replies. It is the responsibility of students to communicate about any assignment questions or issues well before the due date to get help in a timely manner.
Course Deadlines:
The deadlines for major assignments, discussions, and reading quizzes are listed on the course schedule. Please note that all assignments are due at 11:59 pm (MST) on the date listed. This means that the assignment must be fully completed and submitted before this time. Assignments that are started before the deadline but are submitted after the deadline will be counted as "late" and zero points will be earned for the assignment.
Late Work:
NO Late work is accepted in this course. Technical problems DO NOT excuse late work. Students are expected to have a back-up plan in case their personal computers or internet malfunctions. There are several open computer labs on campus. Students are expected to manage their time to prepare for possible technical problems (have work completed and ready to submit 2 or 3 days prior to final due date). One course objective is to practice professionalism, therefor adherence to deadlines is very important.
Outages & Campus Emergencies:
In the case of large-scale Blackboard (Learn) outage or UNM emergency the instructor will adjust the course schedule for the entire class and will notify students of changes through UNM email and/or Blackboard (Learn) Announcements. Notify your instructor by email immediately if there is a Blackboard outage.
Blackboard Learn:
You must access Blackboard Learn weekly to fully participate in this course. The syllabus, course schedule, and assignment details are posted in Learn. The Learn Course Messaging tool is the primary contact for the instructor. Please note: Learn features a tracking function that allows the instructor to view times/dates of students' access, items that have been accessed, etc. If you have questions about how to use Learn, please contact UNM Learn support via the tool on our course home page.
Online Etiquette:
If you behave inappropriately, you may be dropped from the course. Please treat your classmates and the instructor with respect. During discussions do not attack any individual. You may explain your point of view and differences of opinion by addressing the topic at hand not through personal attacks. If you fail to show respect to your classmates and/or the instructor, you may be dropped from the class.
This course encourages different perspectives related to such factors as gender, race, nationality, ethnicity, sexual orientation, religion, and other relevant cultural identities. The course seeks to foster understanding and inclusiveness related to such diverse perspectives and ways of communicating.
Link to Netiquette document:
http://online.unm.edu/help/learn/students/pdf/discussion-netiquette.pdf
Grading Procedures
Quizzes:
All quizzes are automatically graded in Learn. Quizzes are not timed and are set to 1 attempt only.
Discussions:
Discussions are graded using the Discussion Grading Rubric posted in Learn (Grading Rubrics in the Learn left hand menu). Because this is a design-based course all discussions require that students apply skills in a project activity that will be attached to each discussion. Students will generally be asked to read or view specific material and participate in a learning activity to create a project. These activities are designed to be fun, engaging, and allow students to actively practice their skills, and then share their experiences and results with the class, receive feedback from peers, and from the instructor. In addition, students are expected to reply to a minimum of two peers for each discussion.
To earn maximum points, students need to also answer all questions posed in the Discussion Prompt. All discussions will include detailed instructions in Learn. We are a learning community, and as such, students are expected to participate in online discussions throughout the available timeframe for the discussion not just on the last day. This is not enforced by multiple due dates because students are respected as adults and therefore can participate in the discussion anytime that works for their schedule during the available time allotted for each weekly discussion. Be courteous; post early.
Design Projects:
Design projects are graded based on completion of assignment requirements, quality of assignments submitted, and effective application of design principles presented in required and supplemental materials. Each assignment description in Learn will provide assignment details including how to submit the assignment. Additionally, critical information can be found on this website that supports the class.
Instructor Feedback:
Students will receive feedback for each discussion in their Discussion Rubrics in Learn, these may include comments on how to improve future discussions. Students will receive feedback for Course projects in Learn through the comments section. Students may request feedback on design project assignments as needed prior to the due date by sending this request as a course message in Learn (this will generally take 24-48 hours for a reply, students should request early feedback well in advance of final due dates). Assignments will be fully graded after the due date usually within 1 week. Students can make improvements to their individual design project assignments based on instructor and peer feedback prior to presenting their final projects in the Final Presentation Discussion. Students are welcomed and encouraged to send course messages anytime, instructor is happy to answer questions, help clarify expectations, instructions, and provide resources. No question is too big or too small, so please ask away!
Peer Feedback
Students will have the opportunity to provide and receive feedback from peers during each weekly discussion. Students are expected to be professional in all course interactions. Students are expected to value the opinion of others and understand that beauty is in the eye of the beholder. Students should stick to using language learned in this course regarding design principles for all peer critiques rather than just personal preferences and personal aesthetics which may be subjective. This is a collaborative effort and the goal is not just to find fault but to provide useful advice on how they may improve their final projects.
Grade Breakdown:
Grade Breakdown

| | |
| --- | --- |
| 10 Textbook Quizzes | 100 points |
| 11 Design Projects | 300 points |
| Course Total | 400 points |
Grade Scale:
Grade Scale

| | | | |
| --- | --- | --- | --- |
| 100-98% = A+ | 89-88% = B+ | 79-78% = C+ | 69-68% = D+ |
| 97-94% = A | 87-84% = B | 77-74% = C | 67-64% = D |
| 93-90% = A- | 83-80% = B- | 73-70% = C- | 63-60% = D- |
59% and below is a failing score.
Department Policies
Academic Dishonesty:
The University of New Mexico defines academic dishonesty as "dishonesty in quizzes, tests, or assignments; claiming credit for work not done or done by others; hindering the academic work of other students; misrepresenting academic or professional qualifications within or without the University; and nondisclosure or misrepresentation in filling out applications or other University records."
Do your own work and cite your sources appropriately to avoid violating the UNM honor code. Please note that plagiarism is defined as using 4 or more words from a source without citing the author's name, year of publication, and the page number of the information.
If you have questions about how to cite sources, please contact the instructor or visit a tutor. Consequences for dishonesty on course assignments can include earning zero points for the assignment, or dismissal from the course. Consequences are at the discretion of the instructor. More details regarding the UNM honor code may be found in the UNM Pathfinder.
ADA Accessibility:
If you believe that you qualify for an academic adjustment, please contact the University of New Mexico's Accessibility Services office at (505) 277-3506, or visit their office at 2021 Mesa Vista Hall. When discussing academic adjustments with the instructor, please do so via Blackboard Learn e-mail.
Diversity:
This course fosters positive interactions and learning about race, ethnicity, gender, sexual orientation, religion, ability, and other identities. As this is a communication course, various perspectives, approaches, and opinions are encouraged when expressed in a respectful manner.
UNM Policies
Title IX: Gender Discrimination:
In an effort to meet obligations under Title IX, UNM faculty, Teaching Assistants, and Graduate Assistants are considered "responsible employees" by the Department of Education (see pg. 15 http://www2.ed.gov/about/offices/list/ocr/docs/qa-201404-title-ix.pdf). This designation requires that any report of gender discrimination which includes sexual harassment, sexual misconduct and sexual violence made to a faculty member, TA, or GA must be reported to the Title IX Coordinator at the Office of Equal Opportunity (oeo.unm.edu). For more information on the campus policy regarding sexual misconduct, see: https://policy.unm.edu/university-policies/2000/2740.html
Copyright Issues:
All materials in this course fall under copyright laws and should not be downloaded, distributed, or used by students for any purpose outside this course.
Accessibility:
The American with Disabilities Act (ADA) is a federal anti-discrimination statute that provides comprehensive civil rights protection for persons with disabilities. Among other things, this legislation requires that all students with disabilities be guaranteed a learning environment that provides for reasonable accommodations of their disabilities. If you have a disability requiring accommodation, please contact the UNM Accessibility Resource Center in 2021 Mesa Vista Hall at 277-3506 or http://arc.unm.edu/. Information about your disability is confidential.
Academic Misconduct:
You should be familiar with UNM's Policy on Academic Dishonesty and the Student Code of Conduct which outline academic misconduct defined as plagiarism, cheating, fabrication, or facilitating any such act.
UNM Resources
CAPS Tutoring Services http://caps.unm.edu/programs/online-tutoring/
CAPS is a free-of-charge educational assistance program available to UNM students enrolled in classes. Online services include the Online Writing Lab, chatting with or asking a question of a Tutor. Embedded Tutor – if this course has a tutor assigned, substitute the following: This course has tutoring services incorporated into the course. Please see the "CAPS Tutor" link in the course menu on the left for more details.
UNM Libraries: http://library.unm.edu
Student Health & Counseling (SHAC) Online Services: http://online.unm.edu/help/learn/support/shac