This content has been created exclusively for the University of New Mexico.

CJ374 ~ Design & Visual Presentation I ~ Summer 2023
Week 5
Weekly Overview
This Week's Elements and Principles of Design
~ Color & Typography ~
These elements coincide with the readings from the NDD (Non Designers Design) book. It goes without saying that color is an element that we have been using in virtually every exercise.
Promo Poster Techniques
Carried over from last week...
This week we are working primarily in Photoshop. There are four exercises we must complete. Two of them are super quick and easy. The other two will require a bit more time and effort, but we will put the skills we acquire from this exercise to good use, not only in the work for this course, but in a great deal of our professional work as well.
Photoshop Techniques
Enhancements and 'Fixes'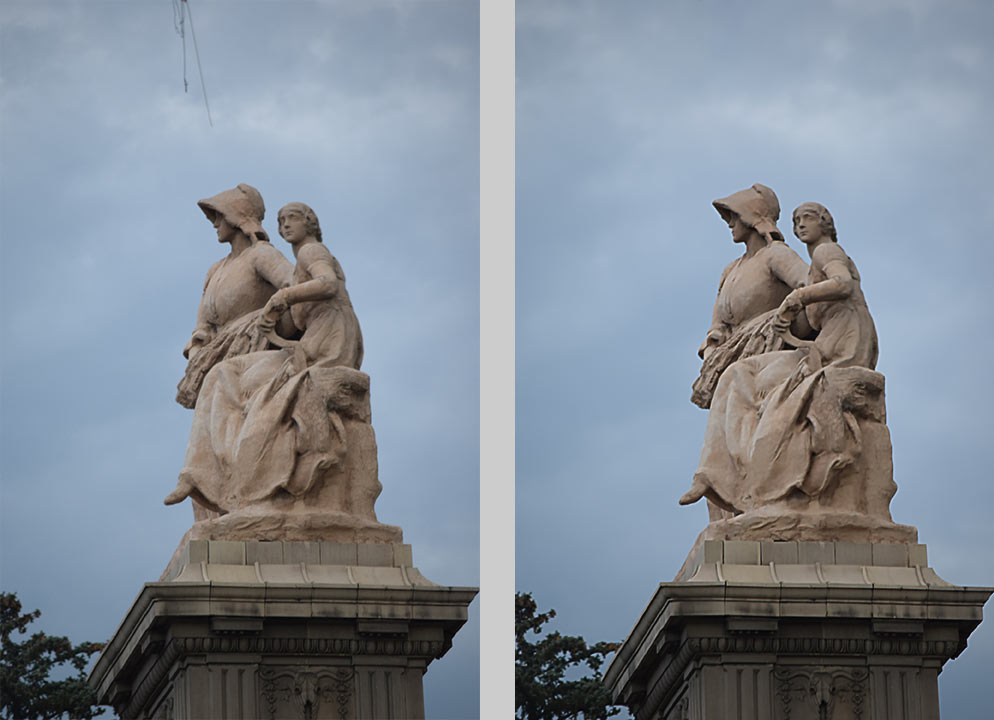 In this first exercise we will look at a quick and easy method of removing the rope and sharpening the image. Download the Madonna of the Trail.jpg here.
~ Curves ~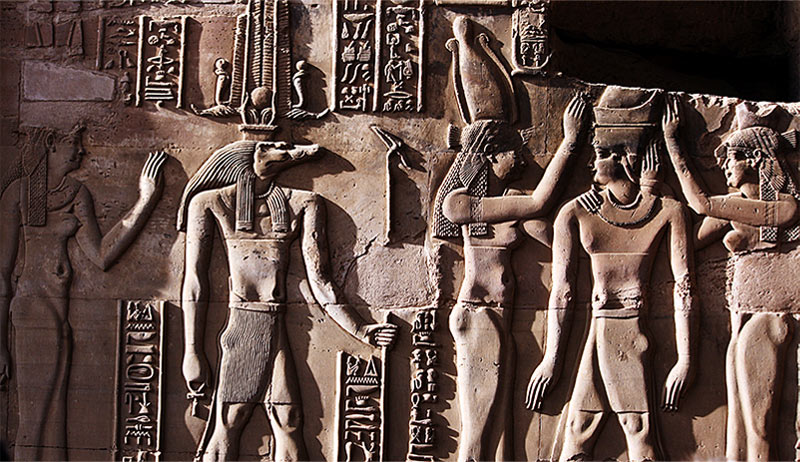 The image above before the curves adjustment.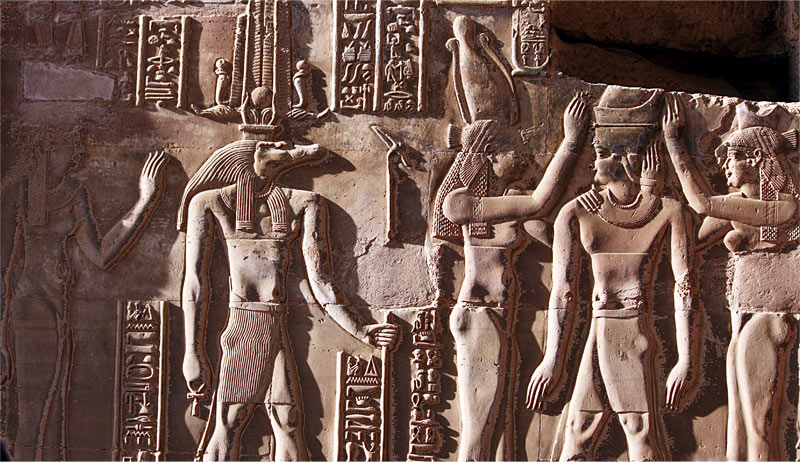 This is the image after the curves adjustment.
In this brief exercise we will perform a 'curves' adjustment to the Sobek_0319 Egyptian photo. As we can see in the images above, the 'curves' adjustment will soften the harsh shadows and reveal additional details in the photo. Download the Sobek Egyptian image here.
Knocking out the Background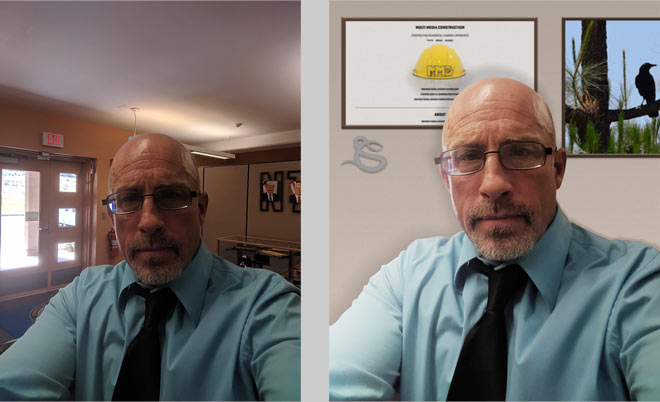 Before and after the background is removed and changed.
In this exercise we will look at methods of acquiring accurate selections. Additionally we will look at 'masking' techniques we will need to create any collage, poster and perform integration and composition of images. This is known as a transparent background. Please use one of your own images for this exercise. Try to select an image that can be used in other projects, such as our business ID, poster and portfolio.
Part 2
Part 3
Portrait Poster Techniques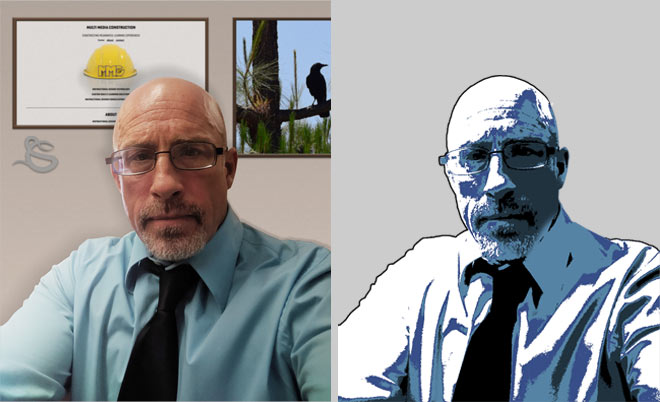 Cool portrait techniques.
In this (surprisingly quick) exercise we will learn to apply the protrait technique demonstrated in the image[s] above. We will choose one of our curated images for this task.
Bonus Content
Bonus Content! Fun with Selections!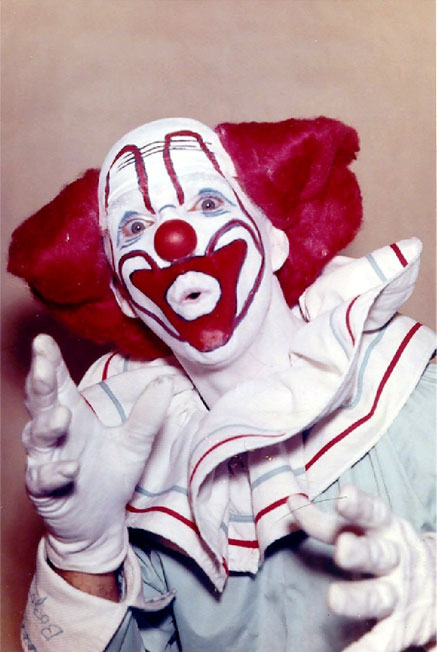 Roger Bowers as WJHL-TV Johnson City, Tennessee's Bozo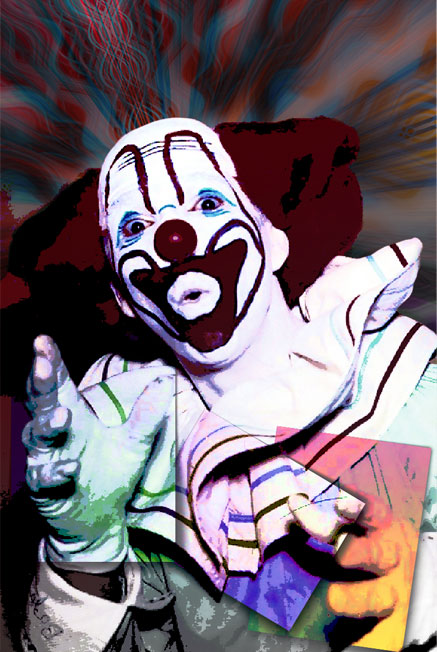 Chris' interpretation of Roger Bowers as WJHL-TV Johnson City, Tennessee's Bozo
This is an iconic image I found on wikipedia. It was something that resonated with me in both nostalgic and comical ways. I thought it might be fun to include in my promo poster/collage we will be starting in earnest next week. In the following video[s], techniques will be demonstrated that we can apply to our own images, but feel free to download the Bozo image I used to replicate these results. And feel free to use them in any way you choose. Always give a proper citation when the work is not yours! https://commons.wikimedia.org/wiki/File:Bozo_The_Clown...Roger_Bowers_3.jpg
What to turn in...
On this page there are 4 assignments not counting Bozo. They are:
The Madonna of the Trail - Image correction
Sobek Egyptian Photo - Curves adjustment
Self Portrait (Or any image from your folder) - Background separation
Poster Portrait Image - Poster techniques
Please remember that our curated image file folder AND our revised business cards are all due on Sunday, July the 11th at 11:59 pm MST. There will be additional information on the image filfe folder short;y also.
Our Weekly Discussion
This week we will be posting a .jpg of our Painting with Light exercise. We will write briefly about the colors we chose and why we chose them. Then the discussion calls for us to write about how each of us might possibly use our Painting with Light artwork in our graphic design project[s]. I cannot link to that from here, so please look for it in our course LMS discussion section.
As always, Thank you!