Our Services
Instructional design needs and problems very often call for a solution that requires graphic design work to be done as well. These elements are often illustrative in nature and are vital components of our instructional modules. Having an instructional design firm that can handle these needs in house and as a part of the organic developmental process saves time and helps avoid any disconnect in the design and development processes.
Graphic Design & 3D
This section of this webpage and the images displayed below are intended to demonstrate the development, design and thought process[es] behind the Multi Media Construction concept. An element of design that is given emphasis in our approach is 'deconstruction'.
Please note that this is meant to be interpreted within the most simple definition of the term;
"A means of understanding how something was created."
Multi Media Construction's use of this principle in the context of graphic design will provide a strong visual impression of this.
Multi Media Construction Logo
Our basic un-enhanced text based logo was where Multi Media Construction's personal branding efforts started. Restating any problem in the most simple terms possible is a basic but proven approach to solving that problem. The solution we arrived at when designing our basic logo demonstrates this quite well;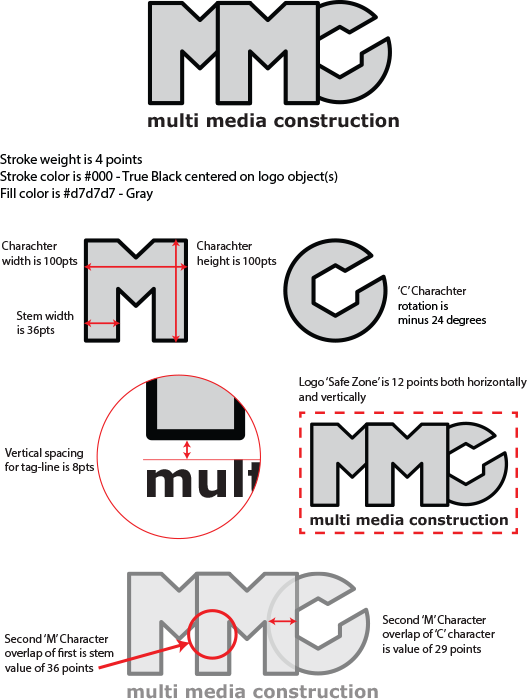 3d design is used ubiquitously and quite prolifically across a great many applications and purposes. Creating a 3d logo that can be revolved 360 degrees; meaning a true 3d logo and not just an illustration that has depth and a 3d appearance requires using software that has this capability. The blocky nature of the Multi Media Construction logo lends itself well to 3d enhancement.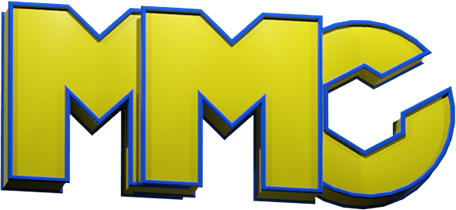 While both Adobe Photoshop and Illustrator are capable of producing some very strong results, we prefer using software that is dedicated 3d, such as 3DS Max;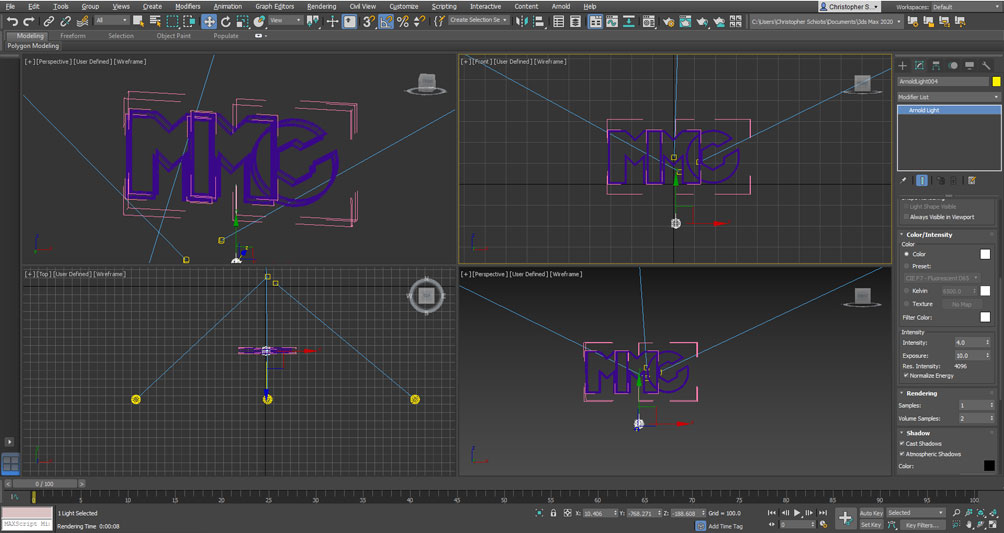 Adding the iconic construction hardhat is a natural choice to enhance this logo. The construction hardhat is easily recognized as an enhancement to safety and also indicates that some serious work is being done!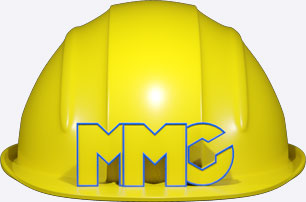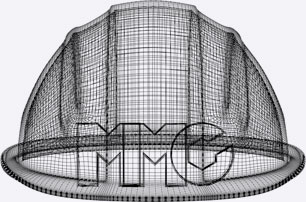 mouse over the image above to see an example of 'deconstruction'
3D Design for Instruction and Visualization
Multi Media Construction creates project based instructional modules that are specific to a particular software package; SketchUp Pro, 3DS Max, Blender, Maya - and/or discipline; animation, visual merchandising, architectural visualization and product development.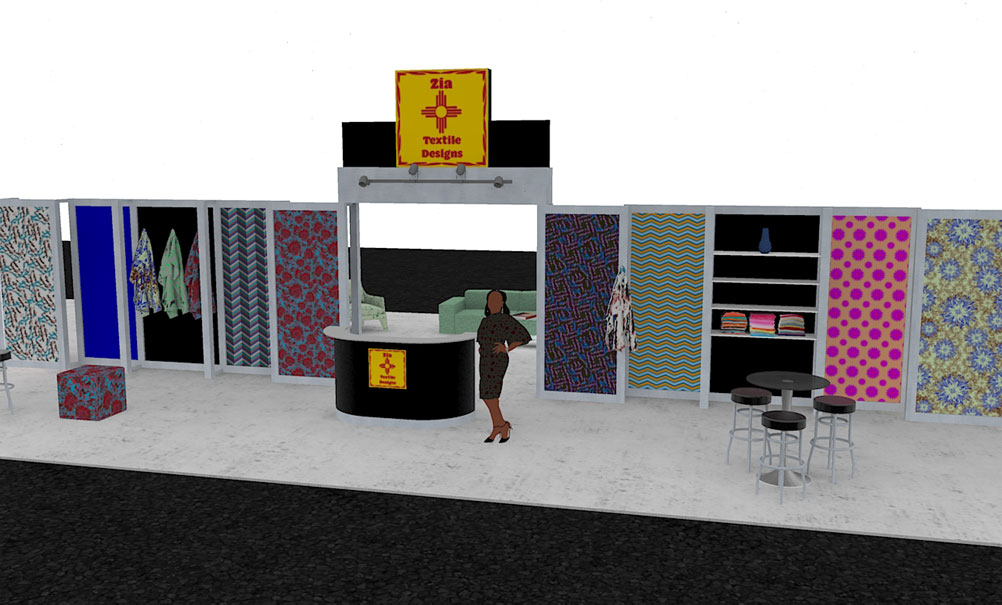 This render was from a project-based visual merchandising class taught at the University of Memphis in the Spring of 2021.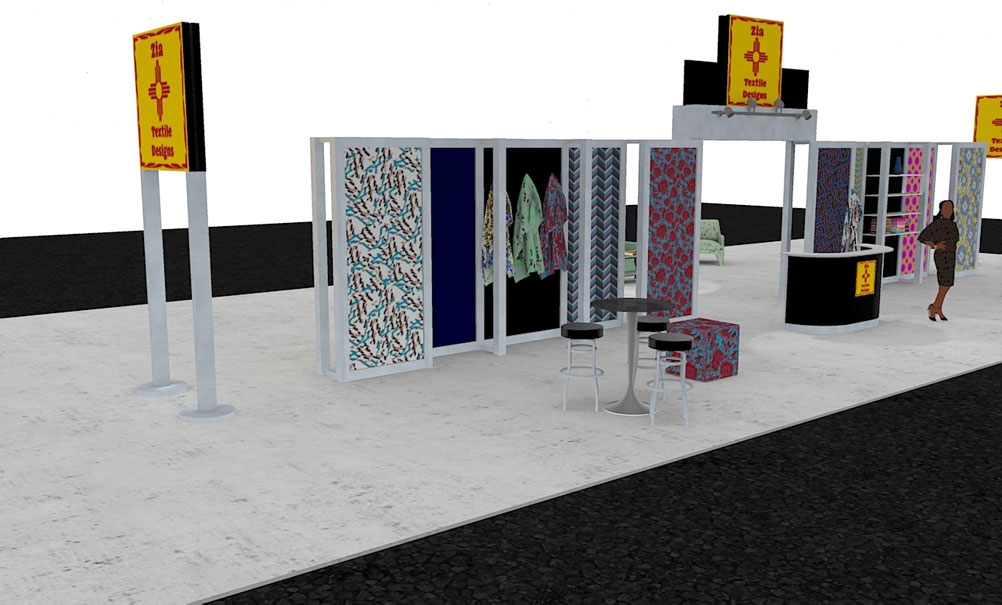 Learners were required to render their 'Trade Show' booth from a number of angles.
This class was designed for undergraduates with little to no 3D software experience. During pre-training, it was shared with course participants or learners that each exercise is closely associated with the tasks they would likely be facing as industry professionals. Aligning the course content with what learners will have to know and do when they enter into industry positions is highly motivating to most learners. Learner performance throughout the term spoke quite well to this.
Learner analysis is critical to learner success. Determining learner motivations and needs is an important part of that process. Making course content engaging at the same time is a great recipe for success.
This was the path that was observed in the development of the material for the ASK Academy.
Course work example (modeling and rendering) by Chris Schiotis.
Animating from a fully textured model to a wireframe strongly demonstrates deconstruction;
Modeling, lights, rendering, animation and compositing by Chris Schiotis
The Albuquerque area is strongly associated with the aerospace industry. Knowing this and the appeal that this type of content has for many people, especially, (in the experience of this writer) younger learners, led to a stable and inspiring level of motivation throughout the semester! Click here to take a detailed look at the webpage that is dedicated to the ASK Academy project.
Product Visualization
Digital prototypes are much less expensive to create than actual physical prototypes. Merchandisers can then use these digital prototypes to generate enough sales interest to justify moving ahead with a greater investment of financial resources. This is a developmental process currently being applied across industries.
The Mug Project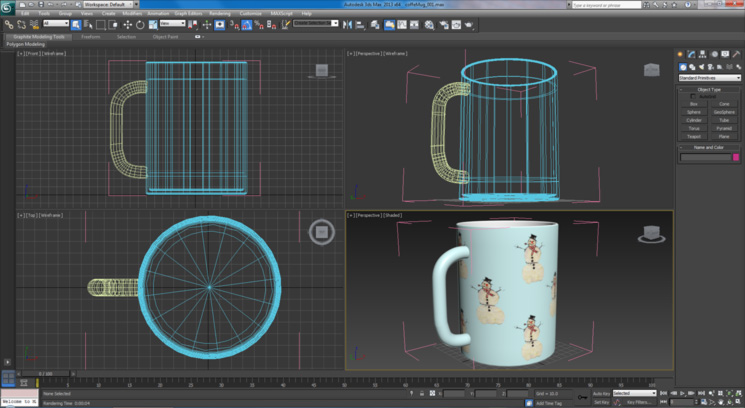 Screenshot of 3DS Max's working environment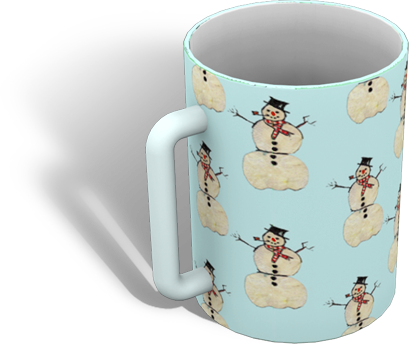 One of the final renders that was succesfully used for marketing purposes.
The Jewelry (ring) Project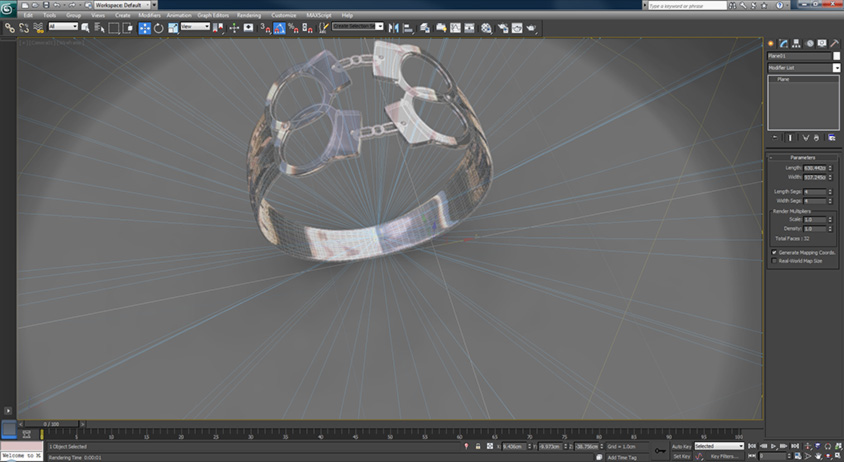 Modeling, rendering and lighting by Chris Schiotis - Concept by Alan Faye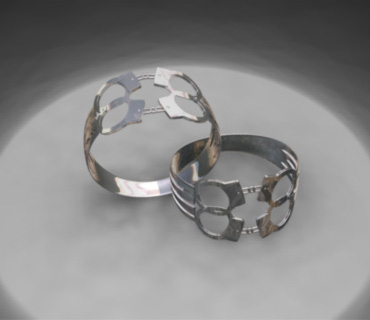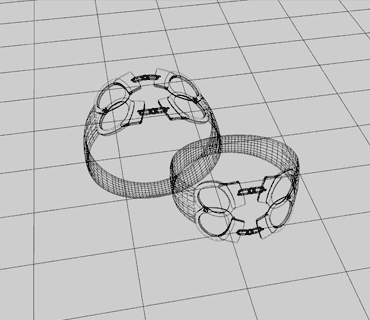 Mouse over the image above to reveal more deconstruction.
This was a really fun project that I worked on with a super-talented design client!
Thank you for looking!
Web Design & E-Learning
HTML is essentially the current 'lingua franca' or universal language of the web. Virtually everything we see on the web is parsed as html. The files we publish using Articulate can be html based. The SCORM functionality we access through the use of Articulate software is a licensed series of javascript commands, although this might be a bit of an over simplification. More information on SCORM can be had directly from their website at https://scorm.com/. But once again, all of this is disemminated via the web and html.
Designing effective instructional material will very often necessitate the use of html. This is especially true in developing asynchronous training - otherwise known as independent learning, or courses the learner can take on their own personal schedule.
Multi Media Construction builds highly customized solutions that are tailored to the specific needs of your learners. All web development for all projects shown on this site has been done by Multi Media Construction. Our web projects can be reviewed from our mmc-projects page.
Training - Instruction
Our lead instructor is Chris Schiotis. He has over 25 years of experience as an instructor/trainer for adult learners, under-grads and high school students. Chris will be involved in the development of all instructional design, graphic design, and 3D work. Learn more about our lead instructor here: contact mmc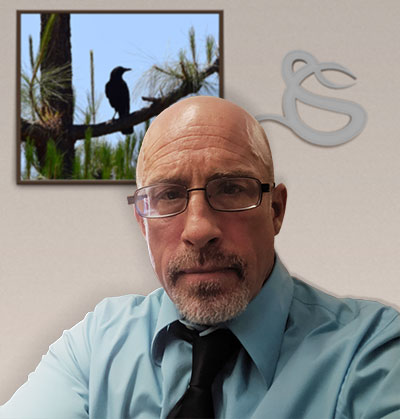 Photo of Chris Schiotis - background art and photography by Chris Schiotis
Research & Consultation
Over a 20 year period we have had the honor to work with such clients as;
The Fashion Business Incorporated
Pointcarre North America
SafariLand
Brother International
Territory Ahead
Unger Fabrik
The scope of deliverables and agreements varied with each client depending upon the needs of the client. Those needs have often required that the training be conducted around a business on a business day. We take pride in our ability to make sure the training is minimally business disruptive. This is most often done by conducting a thorough assessment of the learners' environment, which is a smaller component of the overall Needs Analysis.
Please contact us to speak directly with one of our clients for a referral!
Site Navigation