This content has been created exclusively for the University of New Mexico.

CJ374 & CJ389 Support Page
What is a Logo?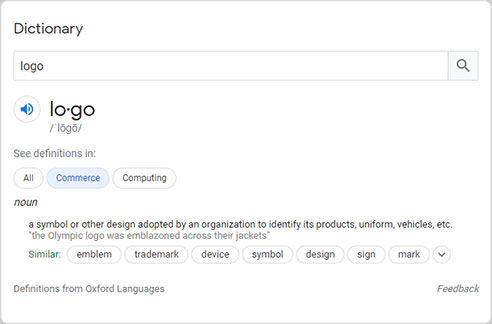 Image of the Google definition for the commercial use of the word logo
The misuse of the word "logo" is one of those things that gets many design-minded people practically purple-faced with anger (a sibling to debate over "fonts" v. "typefaces"). A logo, they say, is not the same as a symbol, which in turn is not the same as a combination mark.
So what's the difference? In brief: A logo is a word, a symbol is a picture, and a combination mark is a PB&J mashing up of the two. But really, in most circumstances, using "logo" for everything is just fine, say Pentagram's Michael Bierut and Ammunition Group's Brett Wickens. Just don't expect the pedants to like it.
(J. Brownlee. 8/7/2014. https://www.fastcompany.com/3034007/whats-the-difference-between-a-logo-and-a-symbol)
What is a Logo Style Guide?
When we as designers use a logo, we must either set or abide by the "rules" for using that logo. And this is true whether we are creating a logo for a client, utilizing a clients' logo in a contracted project, or working as an employee of a big firm / corporation.
Those rules are defined through the use of a "brand style guide", a "design style guide" or in this case a more simple set of rules for just the logo. This can be called a "logo style guide".
The images below are of the covers of different logo style guides;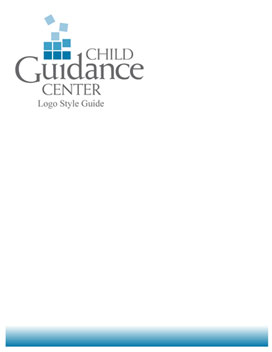 Logo style guide created for the Child Guidance Center by Chris Schiotis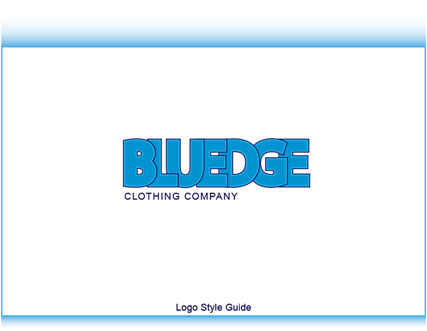 Blue Edge Clothing Company logo style guide by Chris Schiotis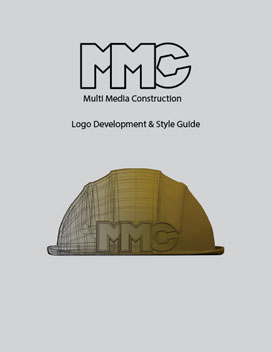 Logo style guide created for Multi Media Construction by the author/instructor, Chris Schiotis
Logo Rules
The rules that industry professionals have been using for years that are considered critical are;
Logo uses
Logo versions
The color palette used in the logo
Typography and fonts used in the logo
Space around the logo - The "clear zone"
Branding and logo design minimum size
Demonstrate bad logo usage
These rules are the most ubiquitously used for this purpose. There may be rules that you have encountered that are not listed here. It depends on the logo.
Units of measurement and the "Clear Zone"
The units of meaurement we use can be relative to the logo or virtually any other units of measure can be used. The software that is predominantly used to create a logo is almost always vector based.
Adobe Illustrator was used to create all of the logos shown above. This makes points a great unit to use for accuracy and precision. We can also acquire our measurements directly from the Properties window.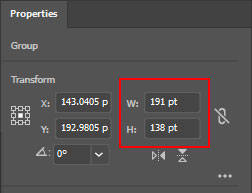 Adobe Illustrator's Properties window panel
The image below shows a set of logo rules using points as the increment of measure.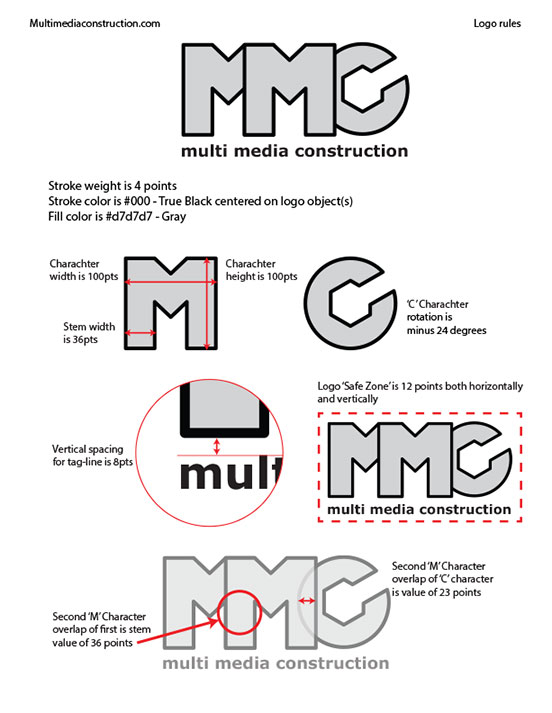 Image above by the author
The image below shows an increment of measure that is logo related;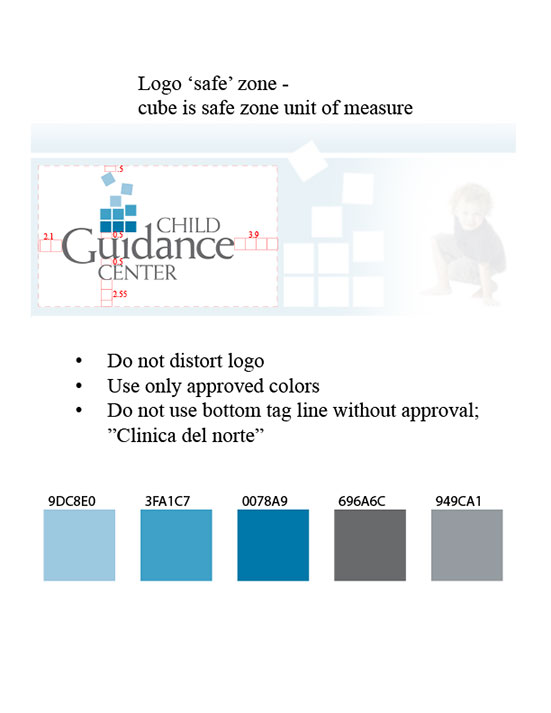 Image above by the author
This image also demonstrates a possible solution for defining the logo colors.
Branding and logo design minimum size
The image below shows a possible solution for demonstrating minimum logo size use rules;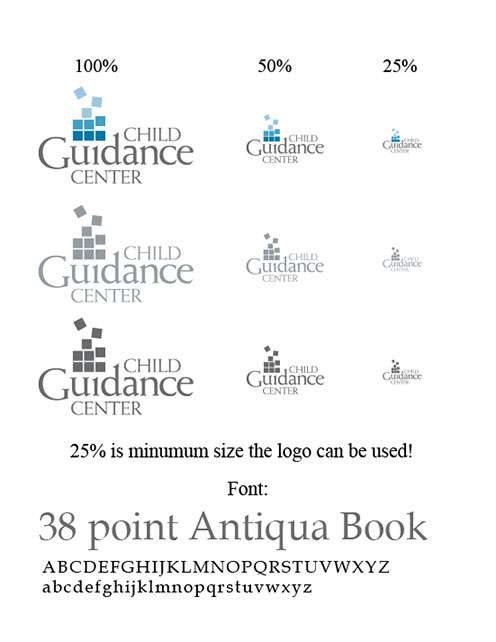 Image above by the author
This logo style guide also demonstrates a possible solution for showing the font rule.
Logo Versions
Sometimes there are different versions of logos. They might vary in color or in other ways.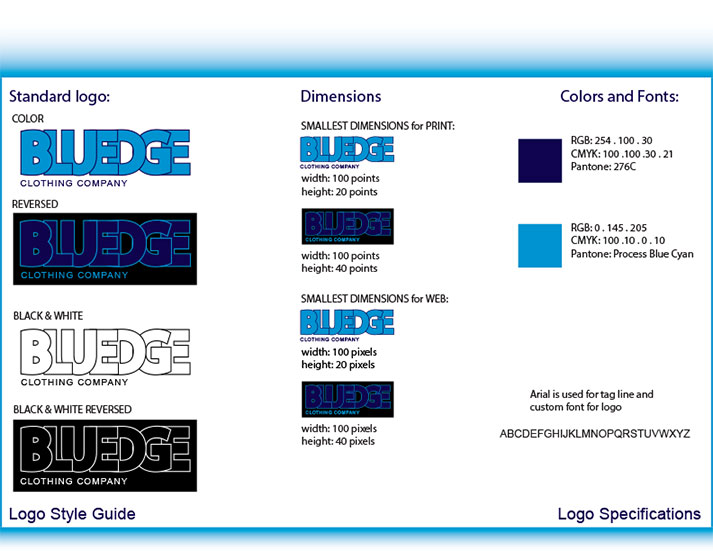 Image showing different versions of the Blue Edge logo
We can see that this logo style guide has the minimum sizes on this page as well. We also see the colors and font rules here. It is obvious that different style guides can have varying formats.
Demonstrate Bad Logo Usage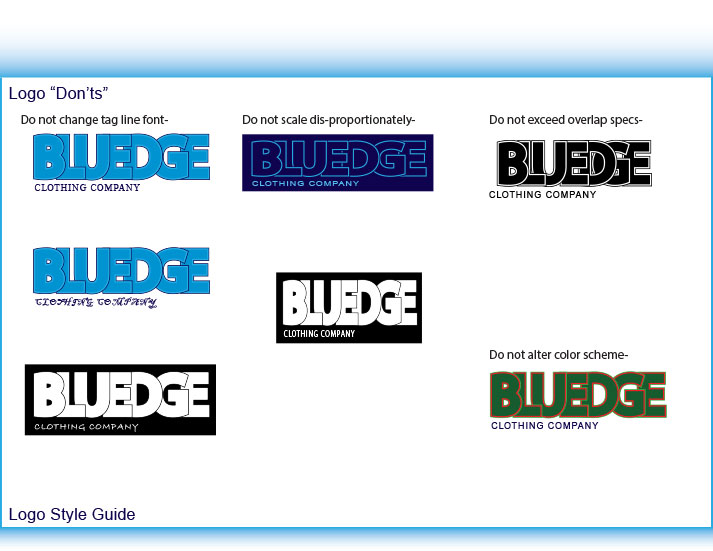 Logo "Don't Rules" will also vary depending on the logo and what brand, product and the intended market are. Specific "Don't" rules are outlined for this logo that belongs to a surf clothing label.
Once again it needs to be said that the rules we establish or abide by should be clearly defined. We also need to remember that the rules might vary in part depending on marketing factors and the nature of the product or services being represented by the logo.
Software
The development / design software we use is as common sense tells us, Adobe Photoshop, Illustrator and InDesign. We use Illustrator for the logo itself, Photoshop for any images that might be incorporated into the style guide, and InDesign for publication (and publication preparation).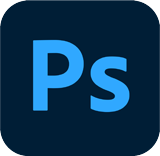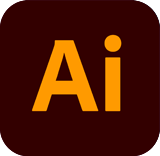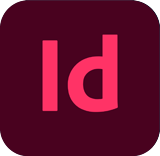 Cool Links with More Information
Thank You For Visiting this Page!